Venture Construction Group:

Property Management Services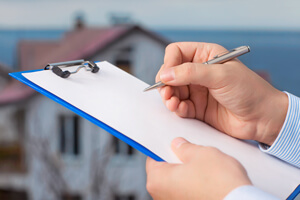 Venture Construction Group (VCG) provides leading, innovative property management services and maintenance programs to property management companies, HOAs, businesses and retail locations.   
Property Management Services
Roof Maintenance Programs

Roof Replacements

Roof Repairs  

Property Weather Monitoring Services powered by MetLoop

24/7 Emergency Repairs

Emergency Response Programs

Storm Restoration Repairs

Exteriors/ Interior Remodeling Repairs & Renovations

Independent 3rd Party Consultations

Free Assessments
Property Weather Monitoring & Emergency Response Programs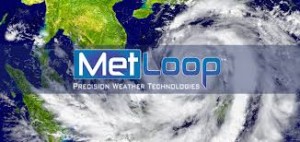 Whether it's before, during, or after a storm, we have you covered. Our innovative systems provide real-time weather alerts and text alert management to notify you when a storm hits. Our onsite crews can assess damage, provide free assessments, and educate you on annual construction and restoration maintenance programs.  
Our Storm Property Preparedness Program (SPP) program provides advanced warning of storms and routine monitoring via satellite with the most cutting edge MetLoop weather forensics technology. Via a personal member dashboard, our clients can monitor multiple properties, before, during, and after a storm, from anywhere in the world. The SPP Program provides text and email alerts, personal member dashboard, address extraction, expert crews,  24/7 property monitoring services, 24/7 emergency services, free inspections, weather reports, and independent 3rd party verification.
Venture Construction Group:

Emergency Services & Maintenance Program
Initial Exterior Inspection & Assessment

Annual Inspections & Assessments

Pre-Hurricane Season Assessment & Property Status Report

Fire, Water, Flood, Hail, & Hurricane Response and Consultations

24-Hour Emergency Services

Storm Emergency Service & Response
Quality You Can Trust:

Storm Property Preparedness Program (SPP)
Member Dashboard

24/7 Property Monitoring with MetLoop Forensic Weather Technology

24/7 Weather Alerts Via Text and Email

24/7 Emergency Repairs

24/7 Onsite Inspections

Address Extraction

Documentation

Weather Service Reports

Pre-Exisiting Property Condition Reports

Post-Storm Property Condition Reports

3rd Party Independent Verification and Consultation

24/7 Emergency Repairs

Free Property Inspections & Consultations: Any Time. Day or Night.
Want to Learn More? Call Venture Construction Group at (866) 459-8348 for a Free Consultation!