Venture Construction Group:

The Calm After The Storm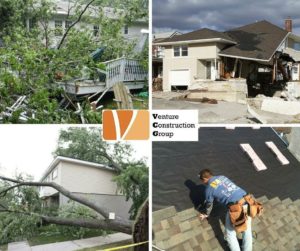 We know that a storm can be devastating to your property and to your peace of mind. Venture Construction Group (VCG) is here to help and get you back to normal as quickly as possible.  We specialize in residential and commercial storm damage repairs and restoration work due to hurricanes, tornadoes, hail damage, water and wind damage.  We provide free property inspections and consultations and swiftly mobilize our expert crews to repair your property quickly.  
Specialties
24/7 Emergency Services

Storm Damage Restoration & Repairs

Hurricane Damage Repairs

Hail Damage Repairs

Tornado Damage Repairs

Wind Damage Repairs

Water Damage Repairs

Property Weather Monitoring & Emergency Response Programs

3rd Party Expert Property Damage Assessment

Pre-Storm Inspections & Assessments

Free Inspections & Consultations

Property Management Services
Quality You Can Trust:

Accredited, Vetted, and Educated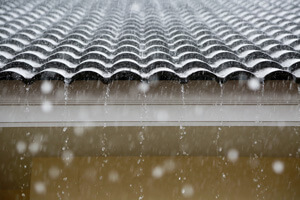 We proudly carry the nation's leading accreditations in the industry.
Workers Compensation Coverage

Liability Insurance

Licensed Home Improvement Contractor

Written Estimates and Warranties

Current Customer References

OSHA Certified

Metloop Forensics Weather Monitoring Partner

Owens Corning Platinum Preferred Contractor

National Storm Damage Center Preferred Contractor

National Insurance Restoration Council Platinum Preferred Contractor

Windstorm Insurance Network (WIND) Member

WIND Certified Umpire

WIND Certified Appraiser

United Association of Storm Restoration Contractors Member

Credentials Vetted Through Independent Third Party Global Risk Management Solutions
Our level of education and certification truly sets us apart and provides you with the highest quality of crews, products, workmanship and ethics. Our credentials are vetted through independent third party Global Risk Management Solutions.
Venture Construction Group:

3rd Party Expert Property Damage Assessment
We provide independent full scope assessments, property inspections, and witness services to public adjusters, law firms and residential and commercial property owners.   
Hail & Wind Damage Repair Experts
Undetected hail and wind damage can lead to premature aging, weakened structures, and increased susceptibility to future damage, which decreases your property value significantly and can wreak havoc on your life. In many cases, hail and wind damage is only detected during a full scope property inspection by a certified professional.   
Water & Hurricane Damage Repair Experts
Water damage requires a certified assessment as soon as possible to protect your property and save you a lot of headache.  If left untreated, water damage leads to mold problems, leaks, rotting structures and structural damage.  
MANUFACTURERS & MATERIALS